Love is in the air
---
[ Follow Ups ] [ Post Followup ] [ Just Photography Fourm ] [ FAQ ]
---
Times Viewed: 1328
Posted by Larry Martin (98.207.221.238) on August 29, 2014 at 19:56:55:
Location: Sebastopol, CA
Peafowl style: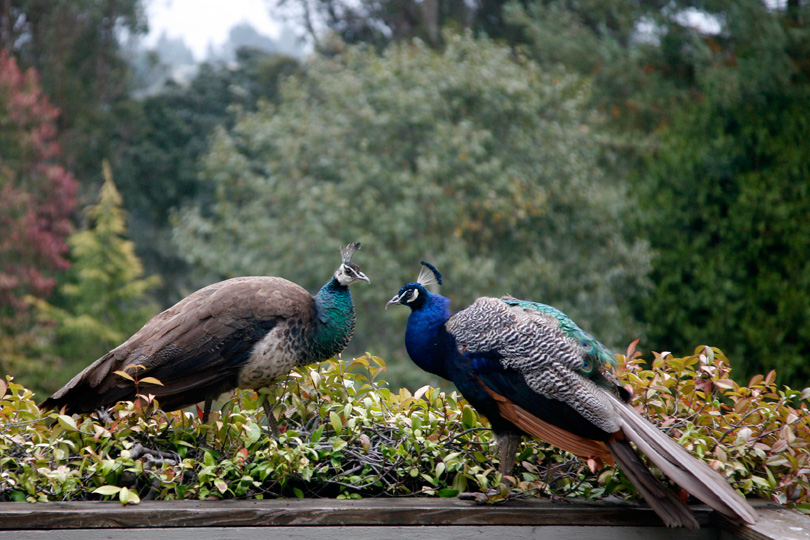 A number of years ago, a peacock wandered onto our property. A couple of years later, a second showed up, and for a short while, a third. Then there was only one. Recently, a peahen appeared, and it looks like they like each other. We eventually may have babies!
---
---