My morning adventure -
---
[ Follow Ups ] [ Post Followup ] [ Just Photography Fourm ] [ FAQ ]
---
Times Viewed: 995
Posted by Larry Martin (98.207.221.238) on January 09, 2015 at 19:10:27:
Location: Sebastopol, CA
This morning I found this gray fox in my driveway. It had been hit by a car or was seriously ill. So I followed it around and directed traffic so that the local speeders wouldn't run it over.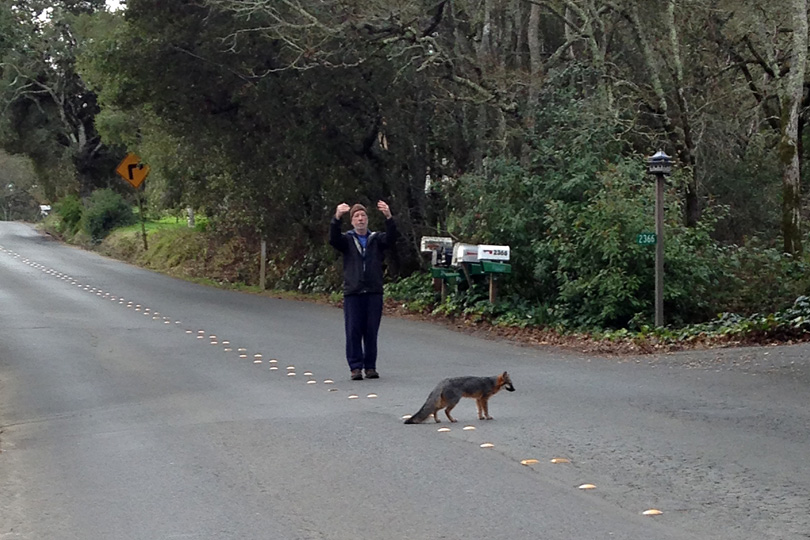 The local wildlife rescue person showed up three hours later and took it away. I hope it gets healed, but if not, it will have a peaceful death.
---
---