Some bubblegum
---
[ Follow Ups ] [ Post Followup ] [ Just Photography Fourm ] [ FAQ ]
---
Times Viewed: 690
Posted by Larry Martin (24.130.90.145) on July 15, 2015 at 19:31:08:
Location: Sebastopol, CA
A rather massive amount of chewed gum: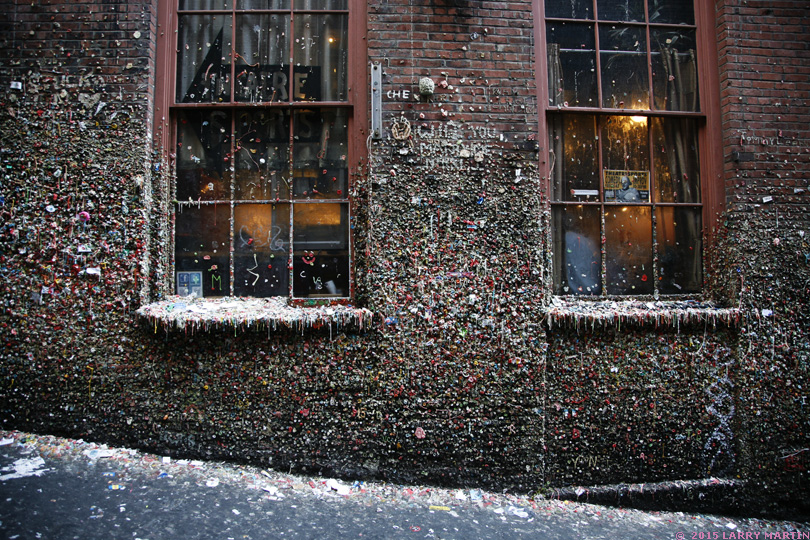 More detail of the window sill: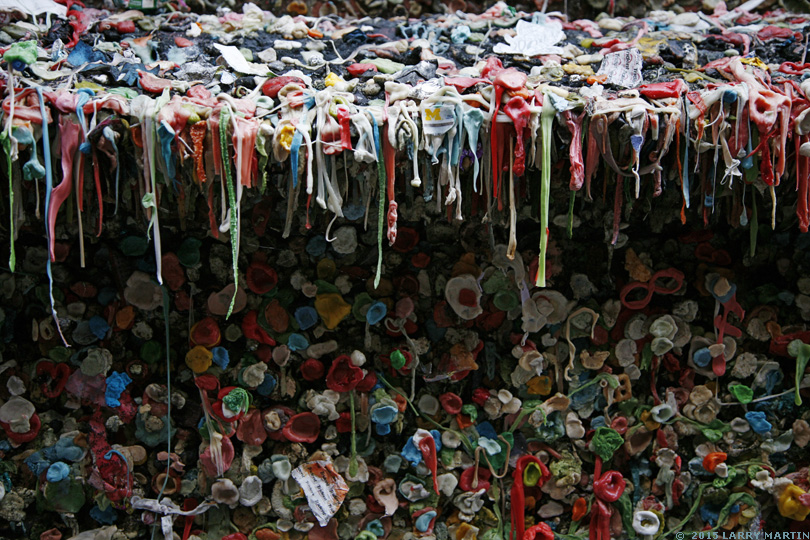 Post Alley, Seattle, WA. People waiting in line for a theater show began sticking gum on the wall. It is considered to be the second germiest place in the world.
---
---