The newest fire -
---
[ Follow Ups ] [ Post Followup ] [ Just Photography Fourm ] [ FAQ ]
---
Times Viewed: 659
Posted by Larry Martin (24.130.90.145) on August 11, 2015 at 20:02:40:
Location: Sebastopol, CA
This one is near the last fire. It has doubled each day for the past few days and is now at 12000 acres (7:00 am this morning). The causes of both fires are unknown at this time.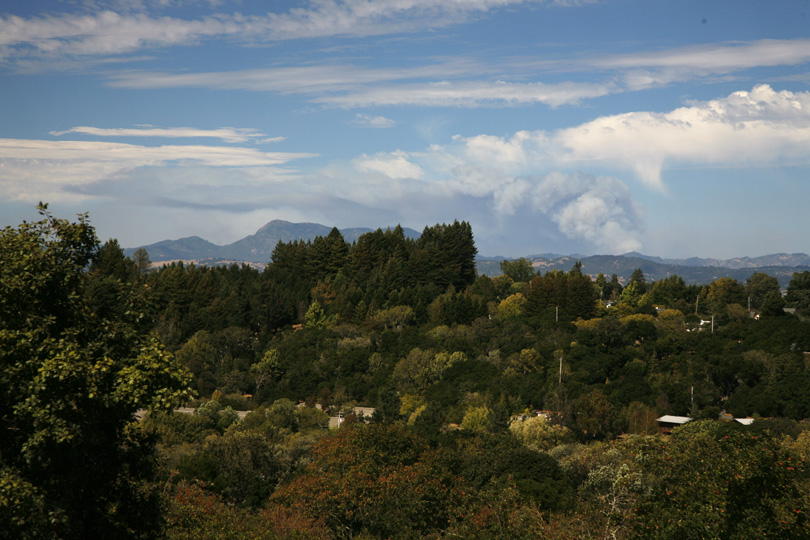 About 3:00 this afternoon.
---
---