Manhattan Memorial to 9 - 11
---
[ Follow Ups ] [ Post Followup ] [ Just Photography Fourm ] [ FAQ ]
---
Times Viewed: 168
Posted by Larry Martin (24.130.90.145) on September 11, 2016 at 15:04:24:
Location: Sebastopol, CA
I came across this scene in 2009 while wandering through Manhattan. The foreground is a fence covered with handmade tiles of artists from around the world to commemorate 9-11.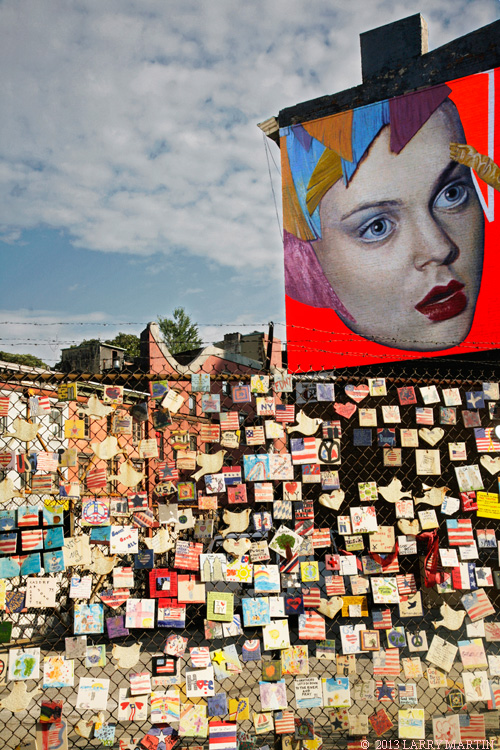 The last I knew, the fence was gone, the tiles were in storage, and this was a huge hole in the ground. I hope the tiles have found a permanent home by now.
---
---