It must (almost) be spring
---
[ Follow Ups ] [ Post Followup ] [ Just Photography Fourm ] [ FAQ ]
---
Times Viewed: 72
Posted by Larry Martin (24.130.90.145) on February 22, 2017 at 18:30:01:
Location: Sebastopol, CA
The neighborhood peacock was on the roof this morning fighting with his reflection.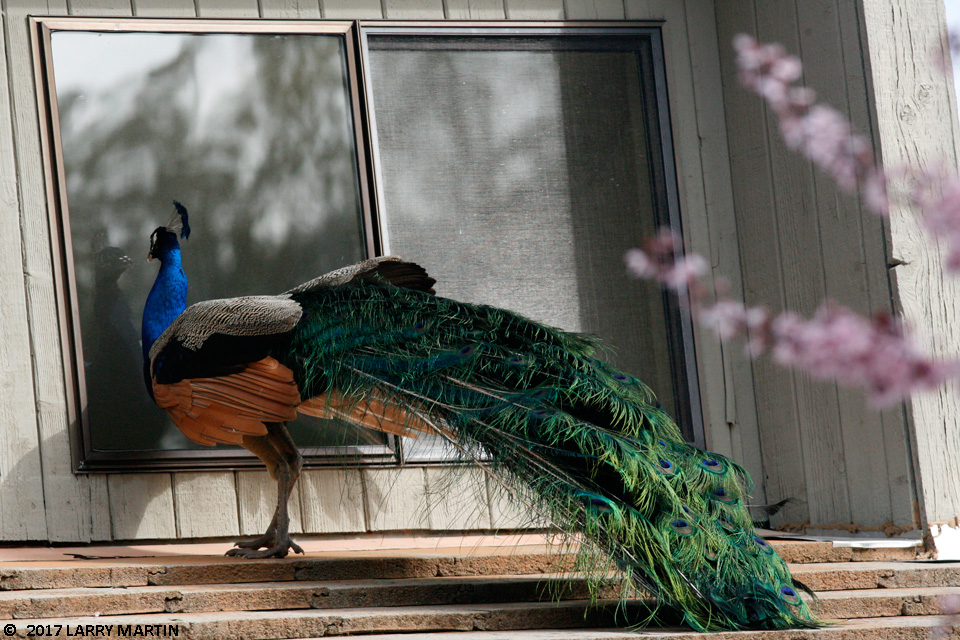 I didn't quite get him when he was in the air, attacking the window with both feet. It made quite a noise in the house.
---
---